Restore Data from Mac Hard Drive after Format
"I accidentally formatted my Mac hard drive and lost all the data stored on it. There are some essential files in it which I need back at any cost. I don't have a backup too. What can I do? How can I get back erased data?"
The vital data stored on your Mac HD volume could mistakenly get formatted or erased due to multiple reasons. Excluding accidental formatting, there are many other situations which make you format your Mac hard drive, such as-
Mac hard drive corruption
Virus intrusion
Error Messages
Technical failure
Third-party apps
Whatever might be the reason for formatting the Mac volume. The important point of concern is about the valuable data that got wiped due to formatting. Well, it is now simple to overcome data loss due to format from Macintosh drive by making use of Folder Recovery program.
Note- Don't commit the mistake of further using the for adding new files to the Mac hard drive after formatting it. Using the drive further by adding new files could overwrite the data that you are looking to restore and hence reduces the chances of data recovery.
Folder Recovery software to retrieve formatted hard drive data
The Folder Recovery is an accurate tool for unformatting data from the Mac hard drive volumes with ease. It employs a powerful recovery engine that deeply scans the Mac hard disk that is formatted with HFS or HFS+ disk file systems. The tool can also be used to restore deleted files from MacBook Pro, MacBook Air, Macbook Mini, iMac, etc. Apart from Mac hard drive, you can use this software to restore data from external HDD, memory card, USB flash drive, iPods, SSD, and other external drives.
This reliable formatted data recovery application runs on all editions of Mac OSX- High Sierra, Sierra, El Capitan, Yosemite, Mavericks, Snow Leopard, Leopard, Mountain Lion, Lion, etc. One can also avail the demo version of the tool on your Mac machine and evaluate the efficiency of file/folder recovery from formatted Mac drives.
Steps to recover accidentally formatted Mac hard drive data
Step 1: Download the Folder Recovery software and install it on your system.
Step 2: From the main screen options select Recover Files option.
Step 4: Select the Mac volume from the list of available drives.
Step 5: Click on the Scan button.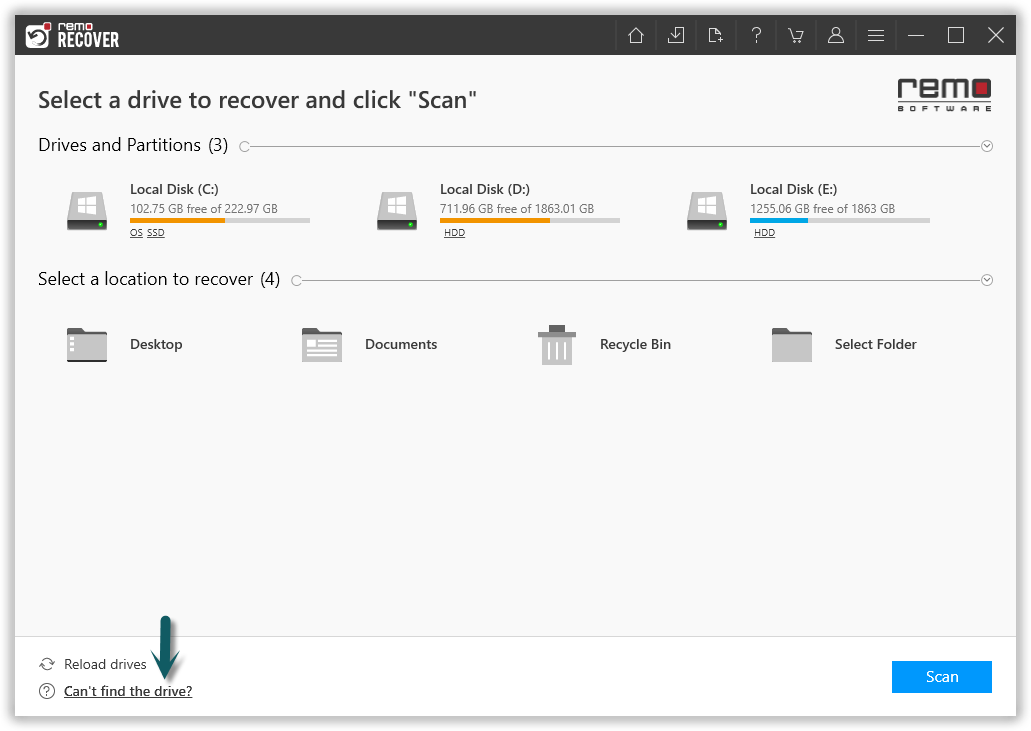 Figure 1: Recover Partitions/Drives
Step 6: Wait for the software to complete a scan on the formatted drive.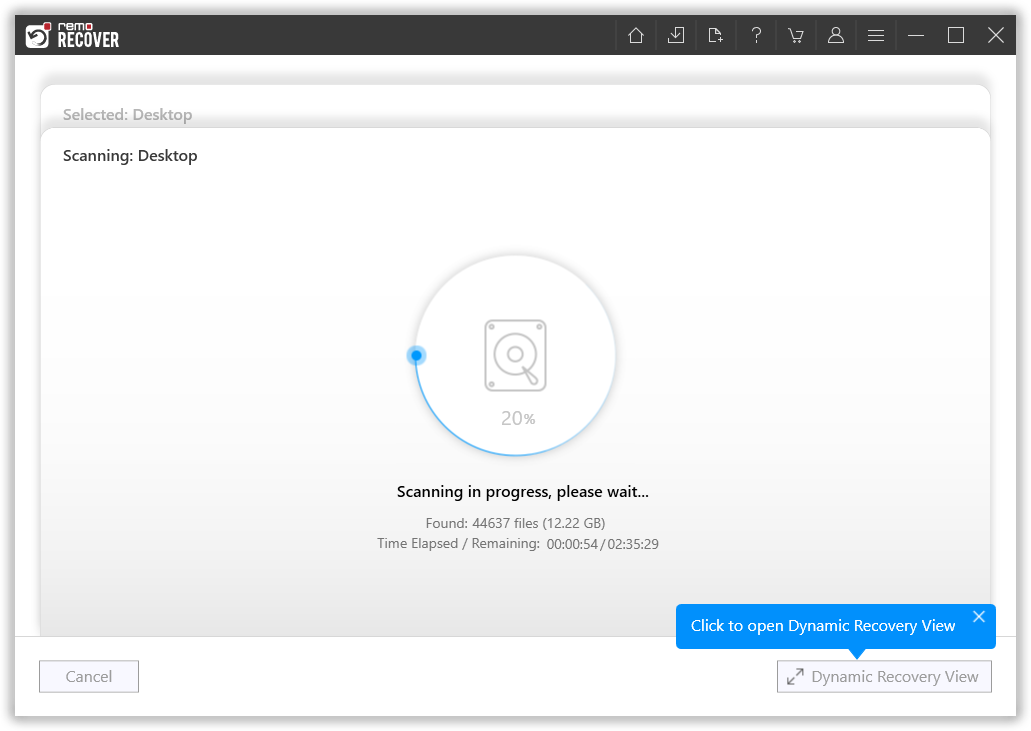 Figure 2: Scanning for Folders
Step 7: Unformatted files and folders appear in File Type View and Data View.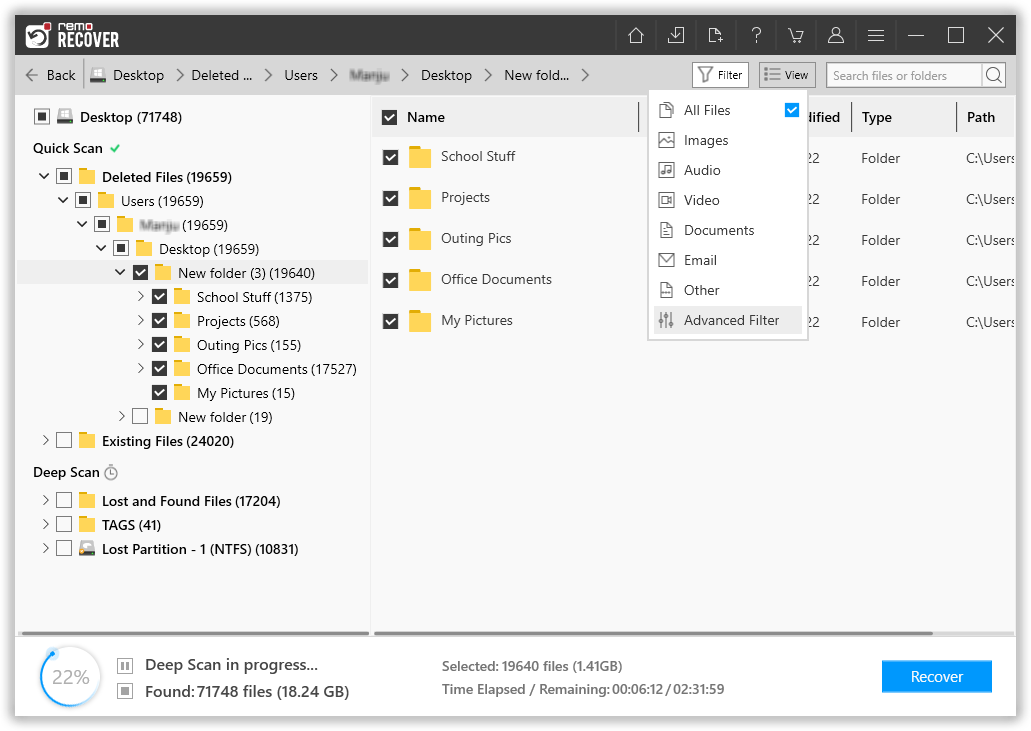 Figure 3: Recovered Folders
Step 8: You can now preview the required files and mark for saving.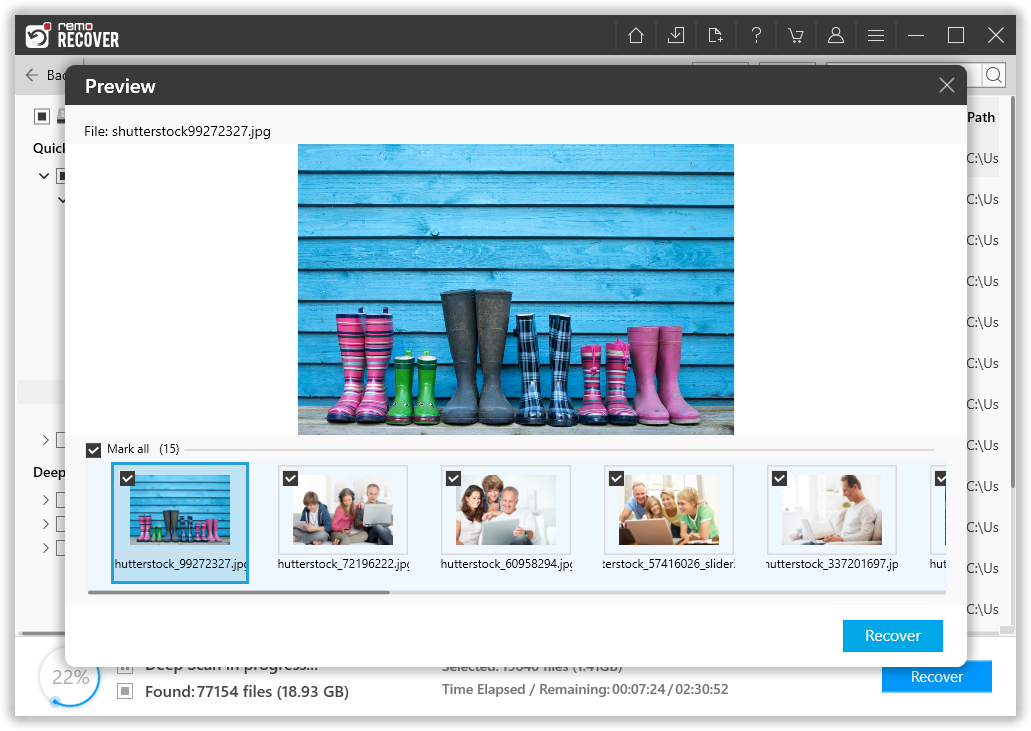 Figure 4: Preview Window
Step 9: Pick an appropriate drive location to save the folders retrieved from the formatted Mac drive. Click on Save button.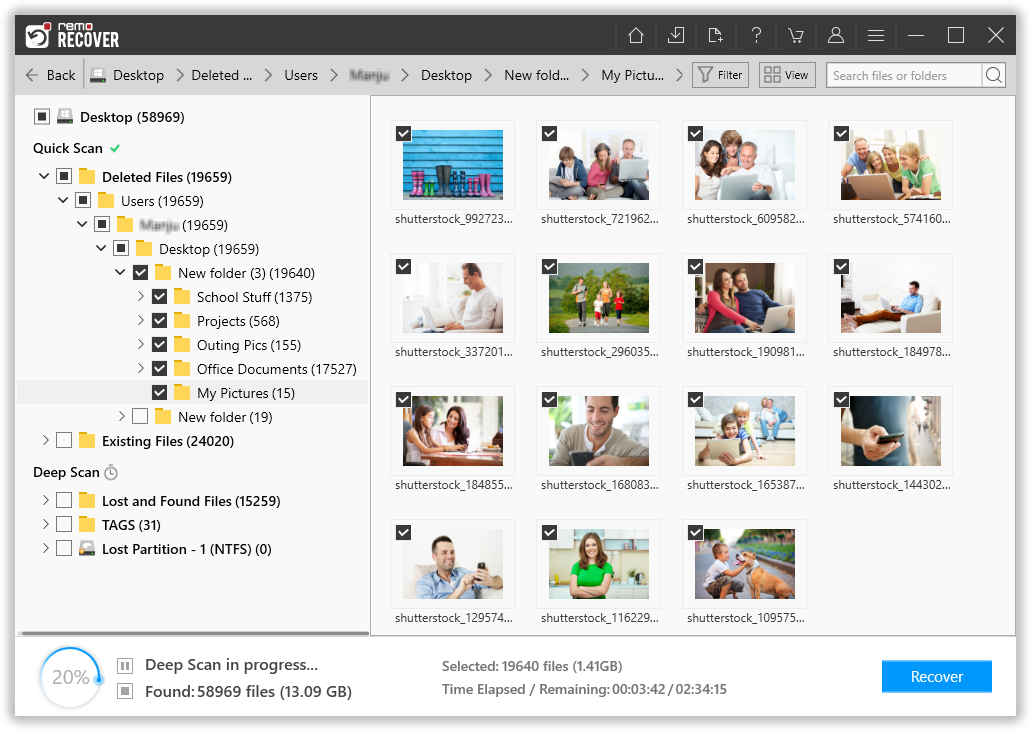 Figure 5: Save Recovered Folders