How to Recover Deleted Files Windows 8?
Recovers shift-deleted, emptied recycle bin, formatted, and corrupt files from Windows 8 PC and laptops
Made available in a free demo version
Displays retrieved file items for a preview.
Compatible with even the latest Windows 10 and all other earlier versions
Supports internal & external hard drives, memory cards, SSD, USB Drives, iPods, etc.
You might have knowingly or unknowingly deleted some of your valuable files from the Windows computer. So are you still searching for the solution to retrieve files and folders deleted from Windows 8 PC? Well, this page will provide you the perfect solution to undelete files and folders on Windows 8 systems.
Following are the scenarios that make you delete files in Windows 8 computer:
Mistakenly applying Shift-Delete key on important files lead to permanent deletion
Issues like the file system corruption, hard drive failure, unintentional deletion of partition, etc. might cause loss of a large number of files and folders
Emptying the recycle bin on Windows 8 OS without realizing that it contains some important files without verifying its contents.
Formatting the partition erases the essential files and folders on your Windows 8 PC
External threats like harmful viruses can also make the files to go missing or deleted
In order to overcome the above scenarios, you have to make use of the best Folder Recovery software. This program is designed with inbuilt modules and algorithms using which you can easily know how to recover deleted files Windows 8 Operating System. Folder Recovery software is capable of retrieving files from memory card, USB pen drives, portable hard drives, SSD, iPods, etc., along with deleted file recovery in Windows 8 drive.
Alongside Windows 8, you can perform Folder Recovery on Windows 7, Windows 10, Windows Vista, Windows XP, Windows Server 2008 and 2003. To know more about folder recovery on Windows 10 PC, check this page: https://www.folderrecovery.net/windows-10.html
Steps to recover deleted files Windows 8:
Step 1: Run the application on your Windows 8 and select "Recover Files" option.
Step 2: Up next, browse the drive that contained the deleted files. Hit on the Scan button.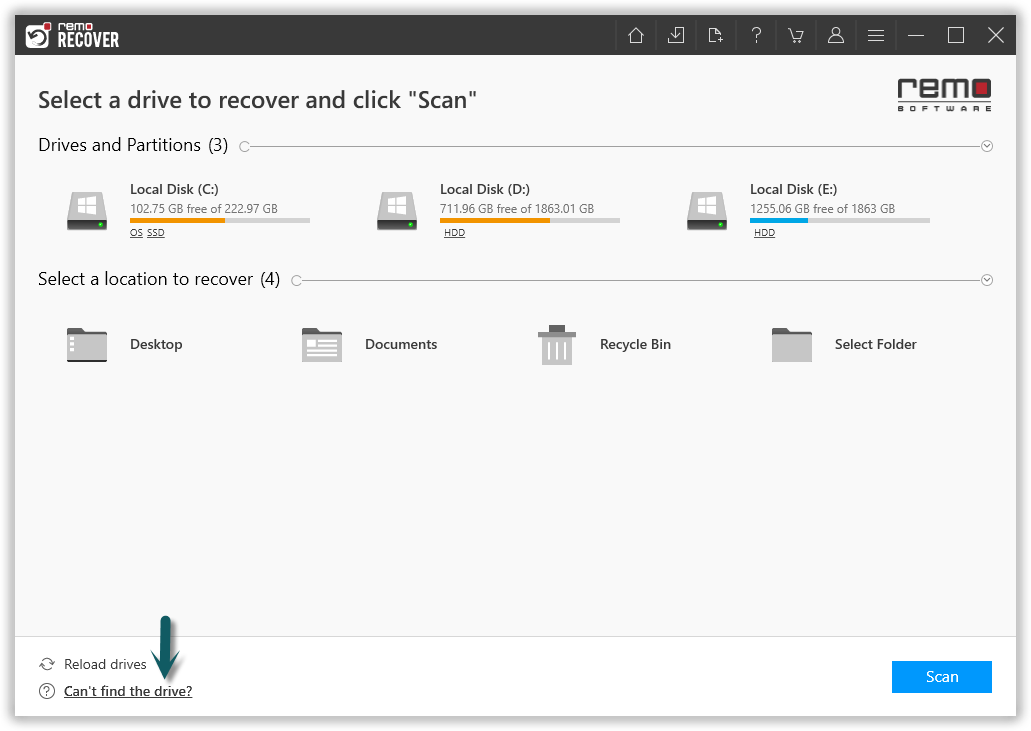 Figure 1: Recover Partitions/Drives
Step 3: The tool starts undeleting the files/folders from the Windows 8 storage.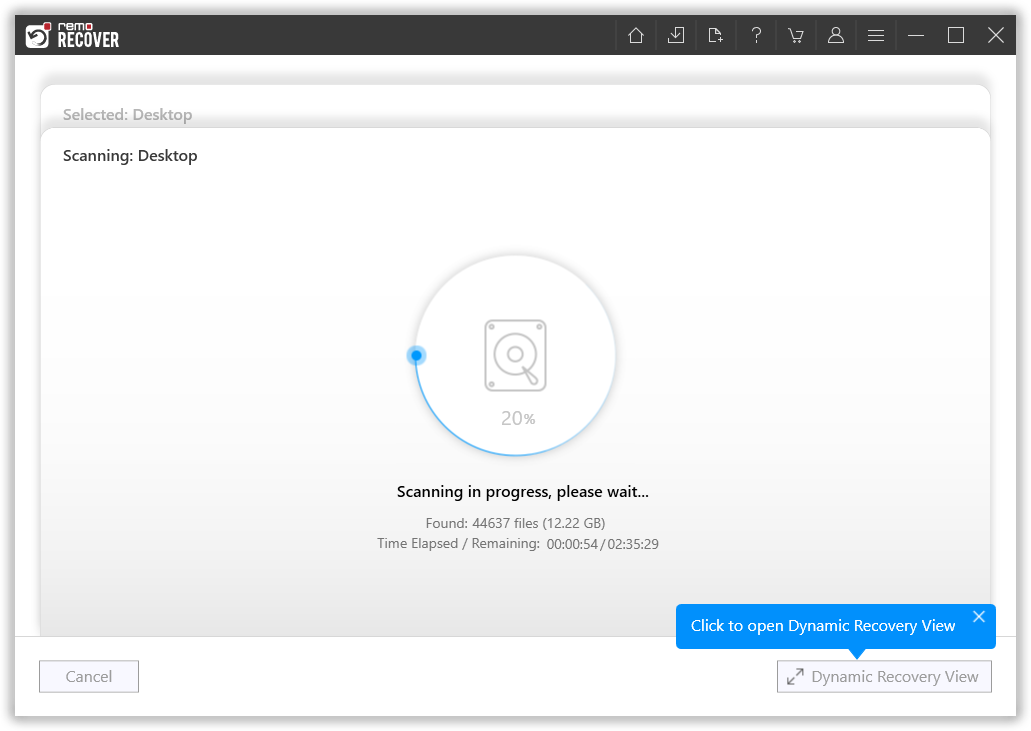 Figure 2: Scanning for Folders
Step 4: When the scan is complete, you can view the scan results in File Type View and Data View.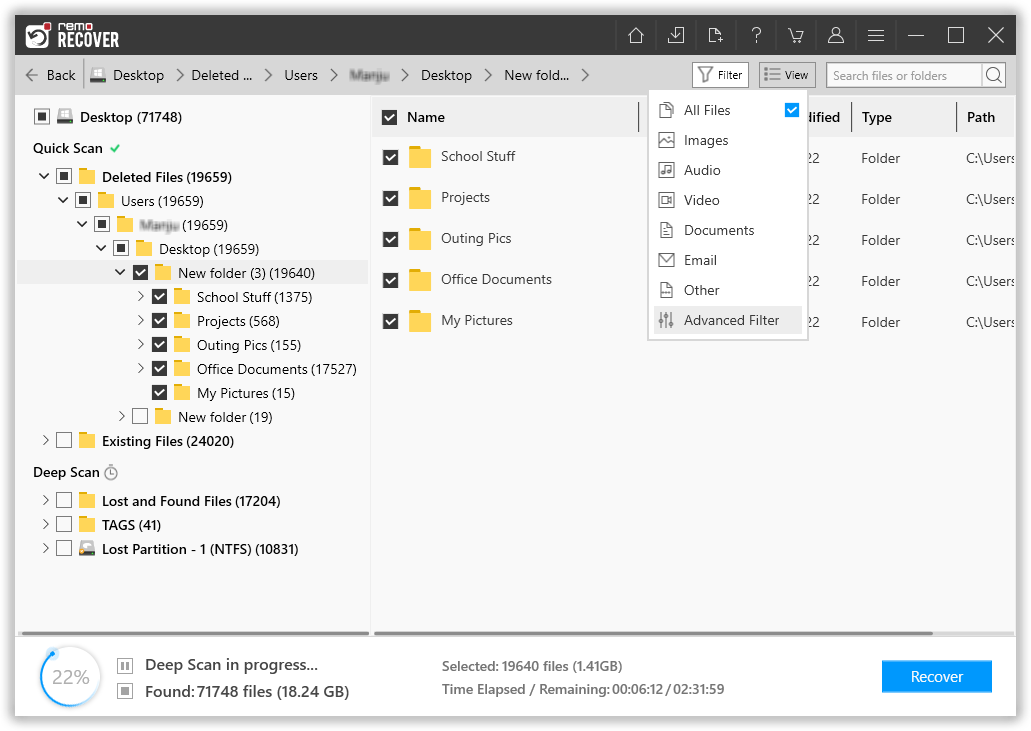 Figure 3: Recovered Folders
Step 5: Preview the file items and mark them for saving.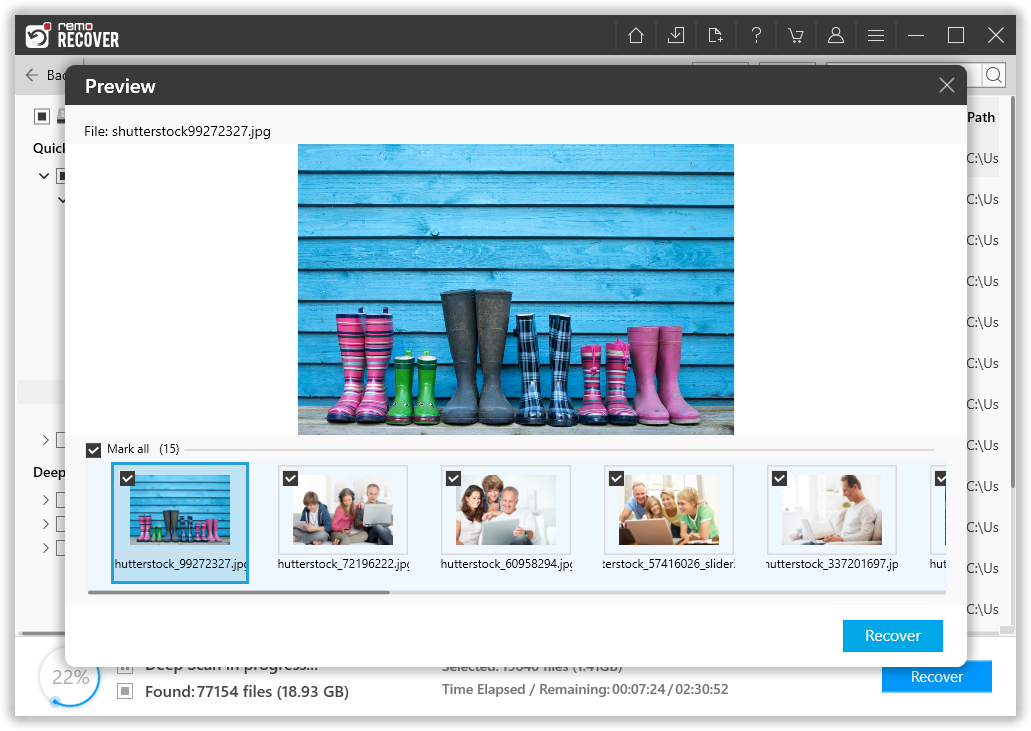 Figure 4: Preview Window
Step 6: Select an appropriate drive location to save the restored file. Click on the Save button.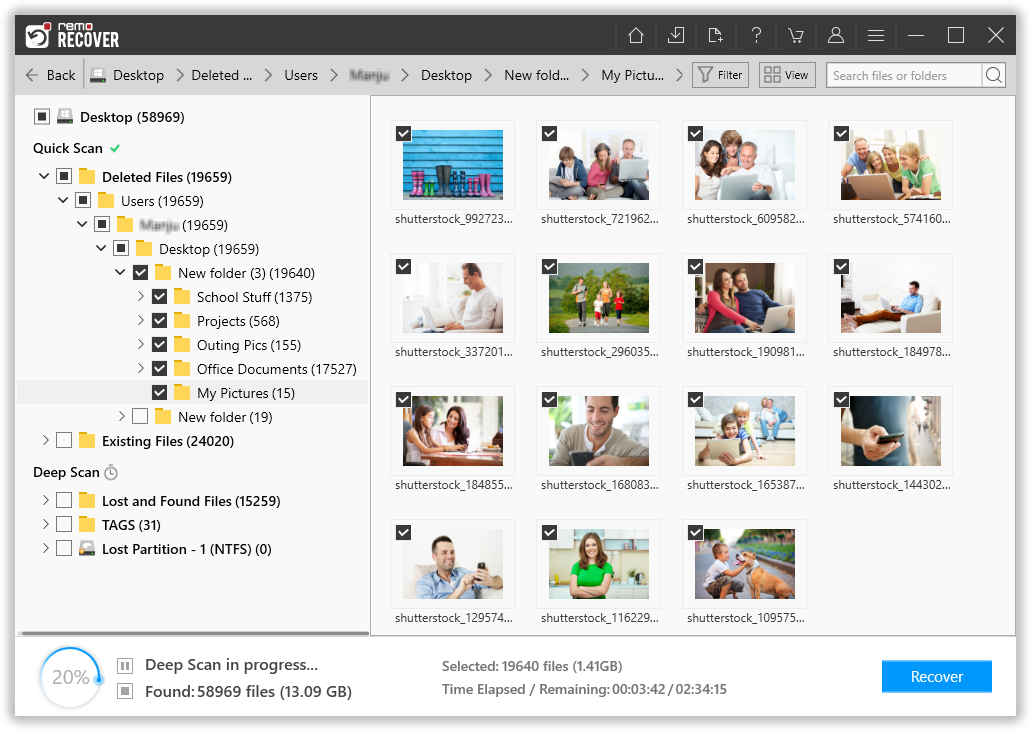 Figure 5: Save Recovered Folders