How to Recover Lost Files from My Documents?
Deep scans the drive to recover Word files, PowerPoint files, and other MS Office files from My documents folder
A demo version of the software is also available for free.
In addition to text files from My documents folder, it also recovers videos, images, and other media files
Securely retrieves My Documents folder items in their original format
Runs on all latest editions of Windows OS
Have you lost your precious files from the My Documents folder and searching to restore all lost and deleted files? If so, this article will provide you the accurate solution to perform My Documents folder recovery. Read further, to learn more about how to restore folders on Windows systems using the Folder Recovery software.
How to get back files lost from My Documents folder?
Even if the files you lost are not visible anyhwere in the computer, it doesn't mean that they are lost permanently. The deleted or lost file items reside on the hard disk storage unless they are overwritten by new files. So upon losing your vital files from My Documents folder (or from any other folder), you need to stop using the system to store any new files.
Since the lost files are not permanently erased from the system drive, you can easily regain the lost file items by making use of the Folder Recovery software. It is built with eminent scan algorithms for secure recovery of lost files without affecting the content or structure of the original file.
Easily restore files from the My Documents folder
My Documents folder recovery application offers restoration of MS Office documents and other file formats in a quick set of steps. You can use this tool to restore deleted image folder, video folder, songs folder, email folders, zipped folders, and so on. Folder Recovery application also enables data recovery from external storage devices along with system drives. Use its trial version which is available free to check out its recovery results. Furthermore, you can recover folders from Windows 10, Windows 8, Windows 7, Windows XP, Windows Vista, Windows Server 2003, Windows Server 2008, and others.
Steps to get back lost files from the My Documents folder on Windows:
Step 1: Open the Folder Recovery program after successful installation on your Windows computer.
Step 2: On the main screen, select the Recover Files option. Continue to proceed the drive that stored My Documents folder and click on the Scan button.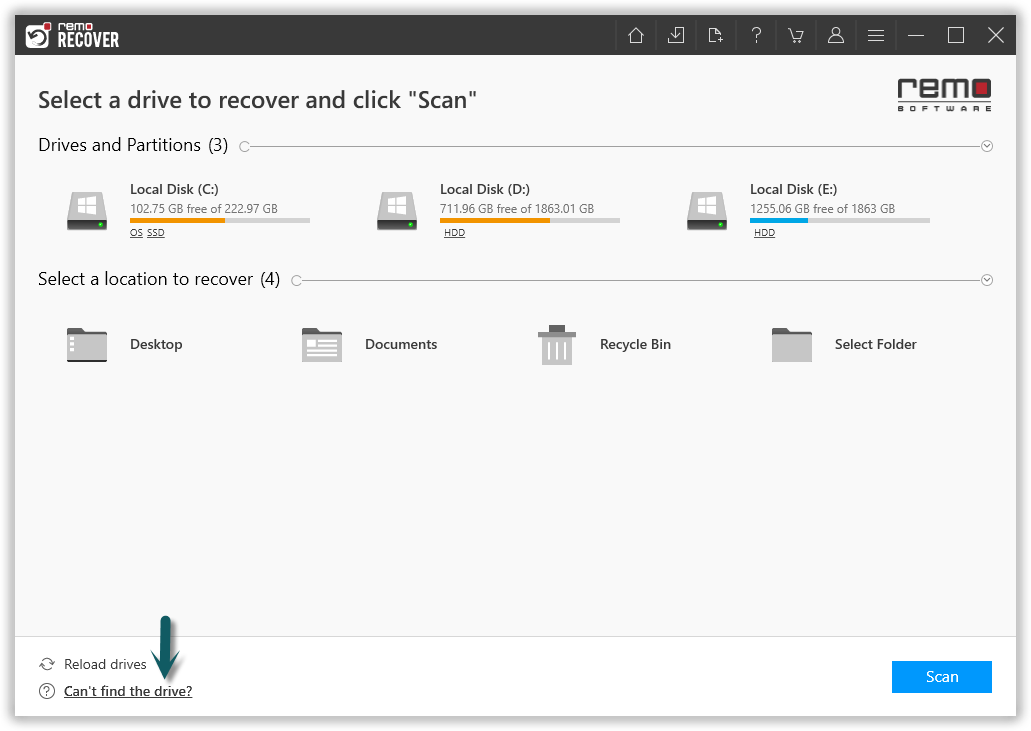 Figure 1: Recover Partitions/Drives
Step 3: The scanning process is triggered.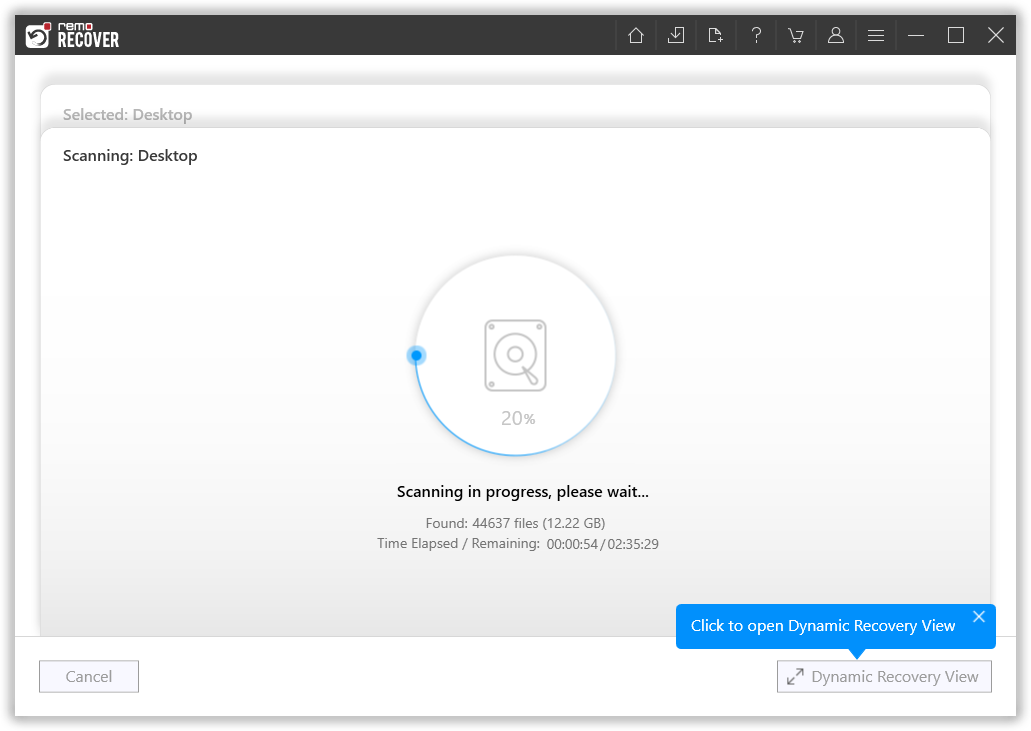 Figure 2: Scanning for Folders
Step 4: The file items extracted from the My Documents folder will be listed in File Type View and Data View.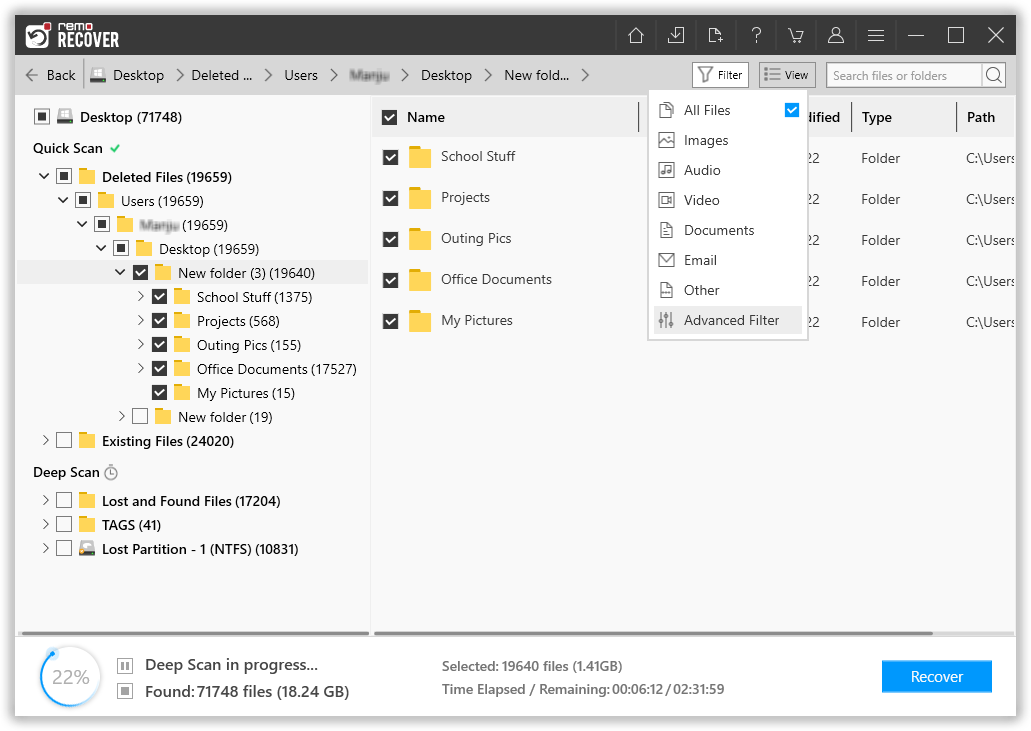 Figure 3: Recovered Folders
Step 4: Mark the documents that you like to save.
Step 5: Set a drive location to save the files restored from the Windows My Documents folder.
Step 6: Hit on the Save button to save the selected file items.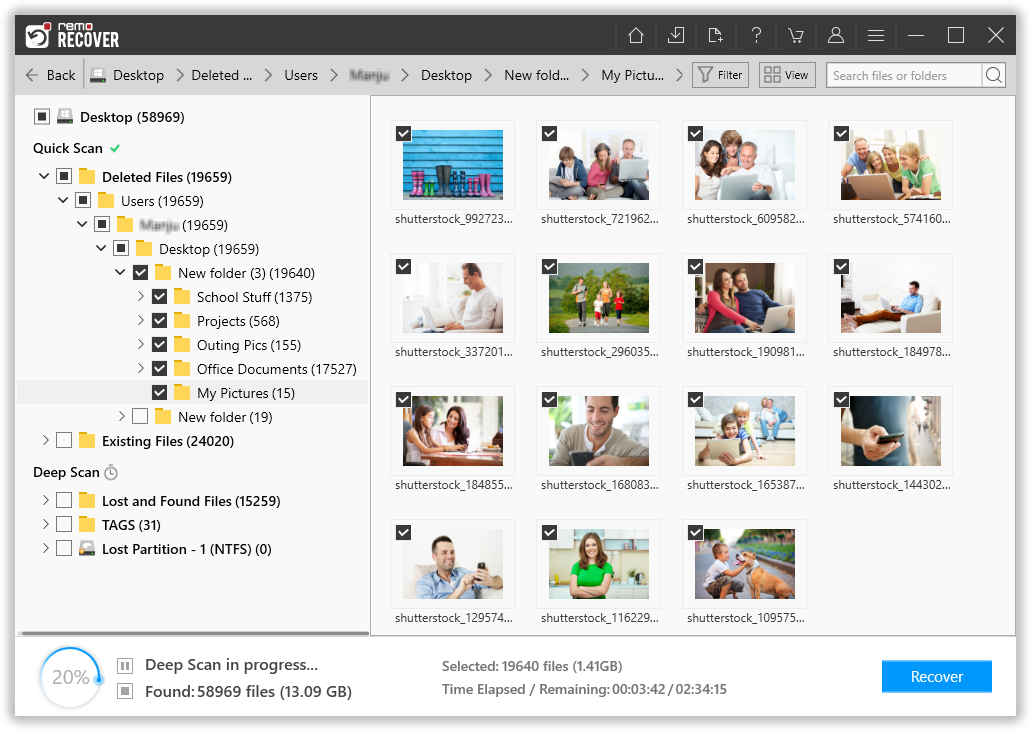 Figure 4: Save Recovered Folders