How to Recover Deleted Folder from SD Card?
Recovers files and folders that are lost/deleted after accidental deletion, formatting, virus infection, etc.
Supports a wide variety of memory cards including SD, xD, CF, MMC, SDXC, SDHC, memory sticks, etc.
Videos, photos, audio files, documents, and many other media file types can be restored with ease
Provides a free preview of the recovered files in it's demo editon itself that helps to evaluate the software before activating
SD card is a user-friendly portable storage media, which can be used to store and transfer folders from one computer to another computer. You can store large-sized folders containing photos, videos, music or documents on a small size SD card. Similar to the hard drive, the data loss occurs in SD card also but you also got a perfect solution to perform SD card recovery. It is the Folder Recovery software that is highly competent to recover folders from SD card, regardless of the reason behind losing or erasing SD card data.
A few examples of data loss from the SD card are explained below-
When you open video, music or any other file from your phone memory card, then it suddenly froze up. You have restarted your mobile phone but it couldn't read the card. After connecting this card to the computer, you will come to know that the memory card is corrupted.
If an interruption occurs whilst transferring photos from SD card to the computer then some of the pictures might disappear from the card storage.
A complete folder of photos from camera SD card may disappear without any idea. It may happen due to virus or malware attack.
The file/folder loss from your Secure Digital memory card can occur due to a wide number of factors- card corruption, accidental format, card file system corruption, mishandling, improper ejection, frequent usage of card with multiple devices, etc. Now, the lost or wiped data can be securely retrieved by using the highly-powerful application called the Folder Recovery.
Deleted & Lost Folder Recovery is Now Made Simple
One can easily overcome data loss from the SD card storage with the help of the proficient Folder Recovery software. It is built using the sophisticated algorithms that deep scans and fetches the SD card media files in a hassle-free way. You can run this application on any edition of Windows and Mac OSX- Windows 10, 8, 7, XP, Vista, High Sierra, Sierra, El Capitan, Mavericks, Yosemite, Snow Leopard, Leopard, Mountain Lion, Lion, etc.
Upon restoring the deleted SD card files, the software sorts the revived files according to their filename, size, modified date, and creation date. You can easily track the files that you want to restore by previewing the file items. This application also helps you to recover deleted folder from your system drive, memory cards, USB drives, SSD, iPods, etc. This tool is available in the free trial version, which can be used to evaluate the result of the folder recovery operation. You can also get the make use of the "Save Recovery Session" option to save recovered files without rescanning the storage media.
Steps to recover deleted folder from SD card
Step1: First run the Folder Recovery program on your computer and attach your SD card to it. Select "Recover Files" option from the welcome page of the software as shown in Figure 1.
Step 2: Continue to choose the SD card storage from the logical drives displayed on the system. Then click on the Scan button.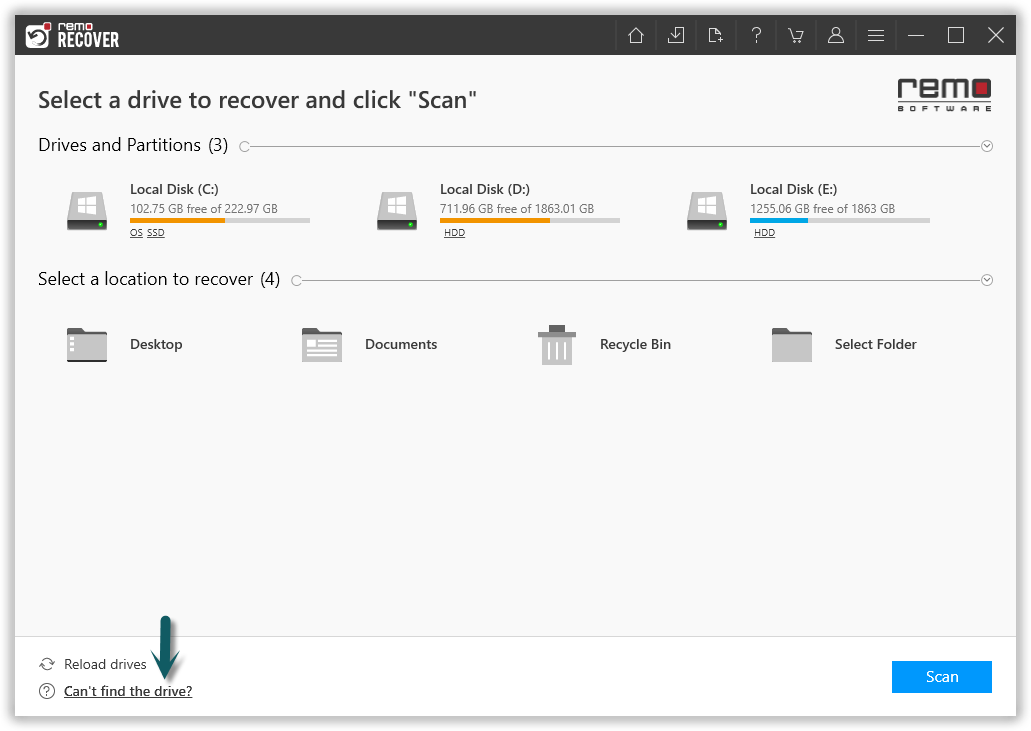 Figure 1: Recover Partitions/Drives
Step 3: The selected SD card storage will be now scanned for any lost or deleted files.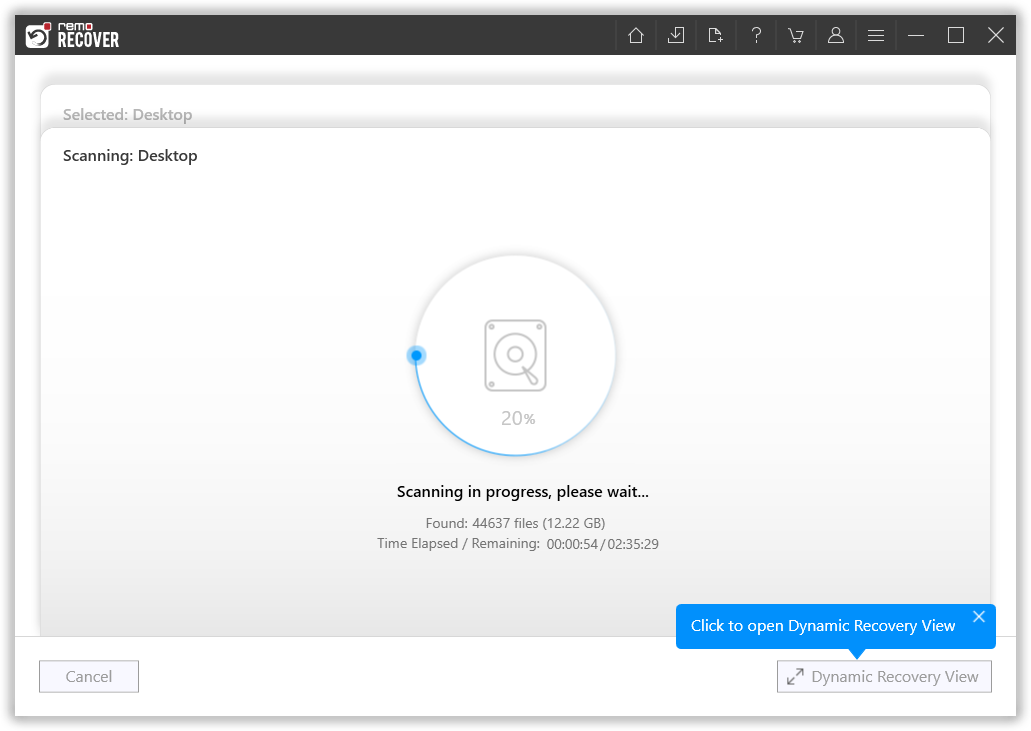 Figure 2: Scanning for Folders
Step 4: A new window lists all the files and folders recovered from the SD memory card.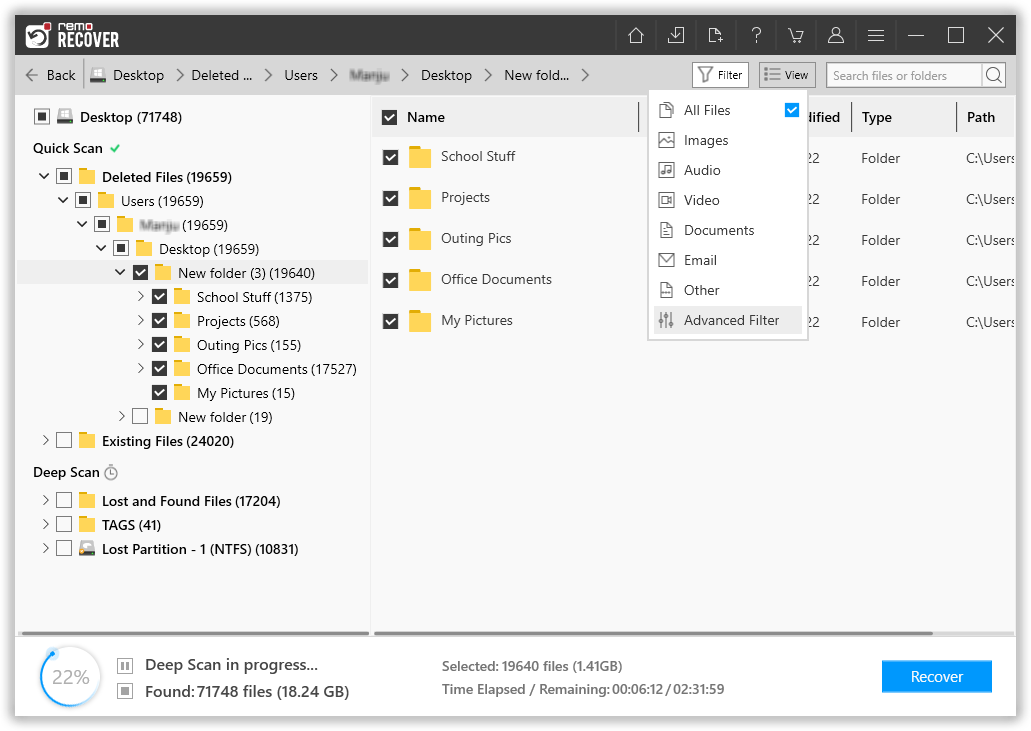 Figure 3: Recovered Folders
Step 5: Right-click on the file items for a preview. After confirming the files proceed to mark the restored folders for saving.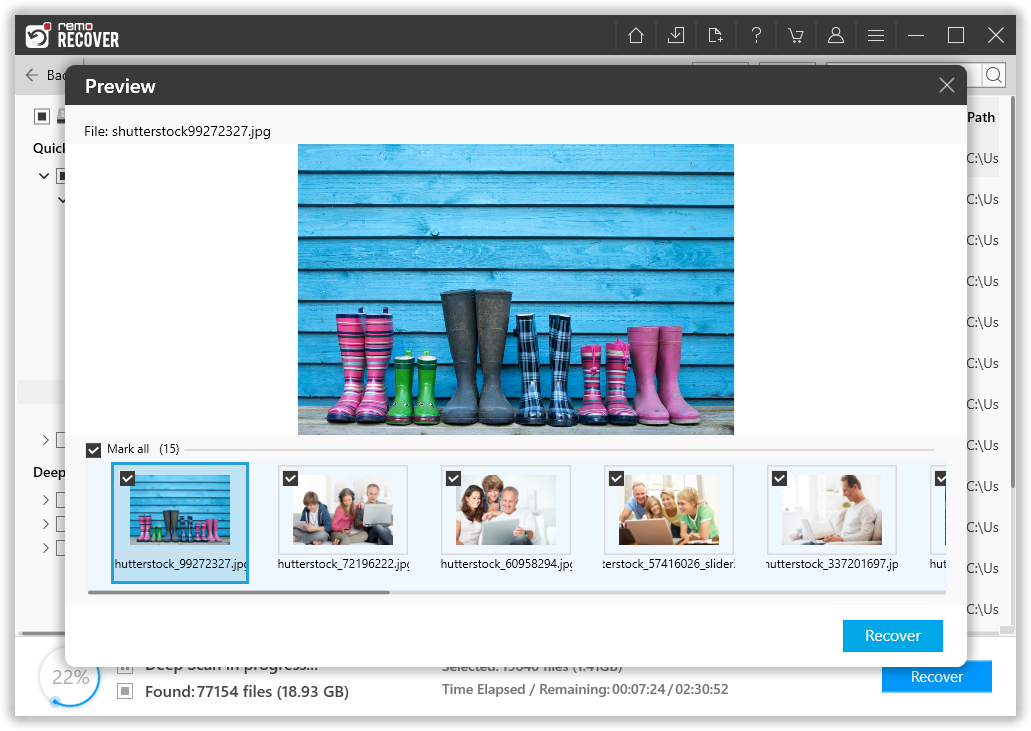 Figure 4: Preview Window
Step 6: Finally choose a destination drive location to save the files extracted from the SD card. Hit on the Save button.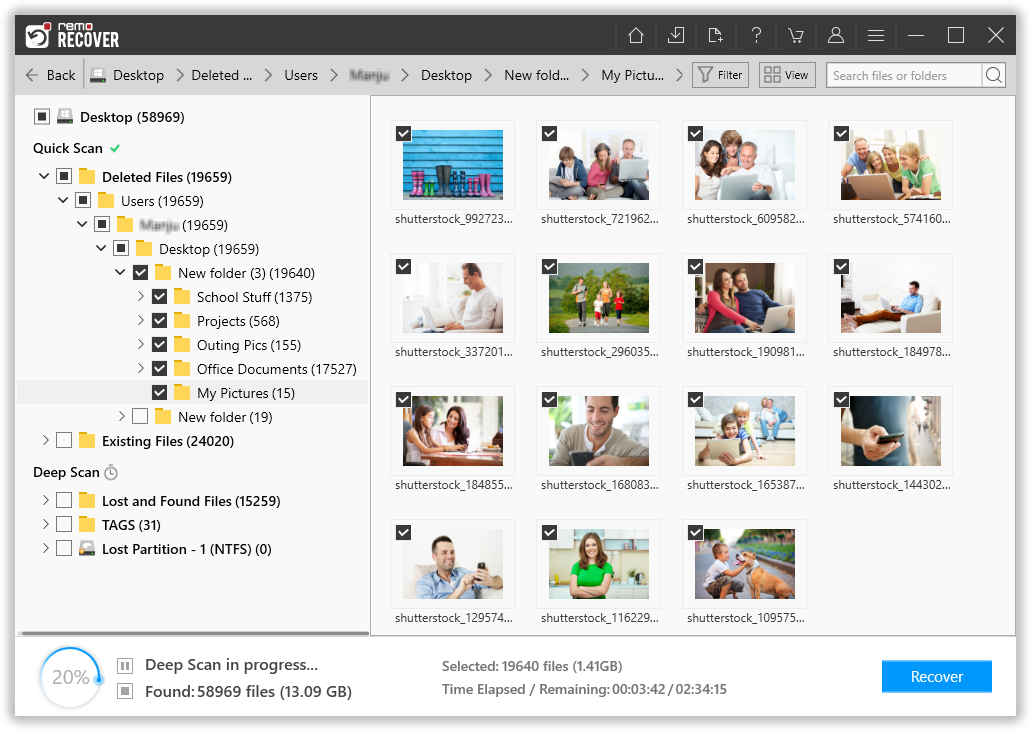 Figure 5: Save Recovered Folders