How to Recover Deleted Music Folder?
Recovers MP3, AVI, WAV, AIFF, ACC, OGG, and various other audio file formats in a few clicks
Music files from corrupted and formatted storage drives can be regained
Supports music file recovery from hard drives, iPods, digital cameras, USB flash drives, SSD, memory cards, etc.
Other than music files, all media file formats of images, videos, animations, etc. can be regained with ease
A lot number of users commit a common mistake of deleting their data from the storage devices. Consider a situation where your computer hard drive is running out of space and this has made the system run very slow. To release space you might start deleting some of the unwanted files and folders from the computer using Shift + Delete keys. Now the deleted data is permanently gone from the computer. When you checked the music folder on the system to play some songs then you realize that you have deleted the music folder whilst deleting the junk data. Despite this, there are many other scenarios in which the music folder may be deleted. Some of them are given below-
Accidental deletion: You might mistakenly choose the wrong music folder for deletion and thereby delete it permanently.
Formatting: Formatting a drive deletes all folders present in it including the music folder. This is because formatting erases the record of all files present on the drive. In this case, you have to restore folder after a format of the drive on the computer.
Emptied recycle bin: If you empty the recycle bin without checking for data in it then the music folder in it gets deleted.
The music folder may bypass recycle bin if the folder is larger than total space of recycle bin. Well, whatever may be the circumstance in which the music folder is deleted from the computer, you can restore deleted music folder using the robust recovery software like the Folder Recovery software.
Features of the Folder Recovery software:
Folder Recovery software helps you to restore deleted music folder on all Windows OS. This utility supports the restoration of deleted files from music folder like MP3, OGG, M4A, AMR, WAV, AIFF, etc. It is fully compatible with Windows OS like Windows Vista, Windows XP, Windows 7, Windows 8, Windows 10, Windows Server 2003, and Windows Server 2008.
The Folder Recovery tool also helps to recover the DCIM folder from SD card, external HDD, SSD, iPods, etc. that contained your vital music files. It enables restoration of music and all other media file formats of videos, pictures, animations, etc. from various devices. Read more about how to recover files from the JVC camcorder in just a matter of time.
One can run the demo version of the software on any edition of Windows and Mac machine and achieve music file recovery in simple steps. After installing the tool on your computer you can effortlessly recover My Videos folder, My Pictures folders, My Music, and other system folders with ease.
How to recover deleted music folder using Folder Recovery Software?
Step 1: Download and install the Folder Recovery software on your computer.
Step 2: Open the recovery program and select Recover Files option available on the main screen.
Step 3: Locate the drive that stored music folder prior to deletion.
Step 4: To begin the music folder restoration process, click on the Scan button.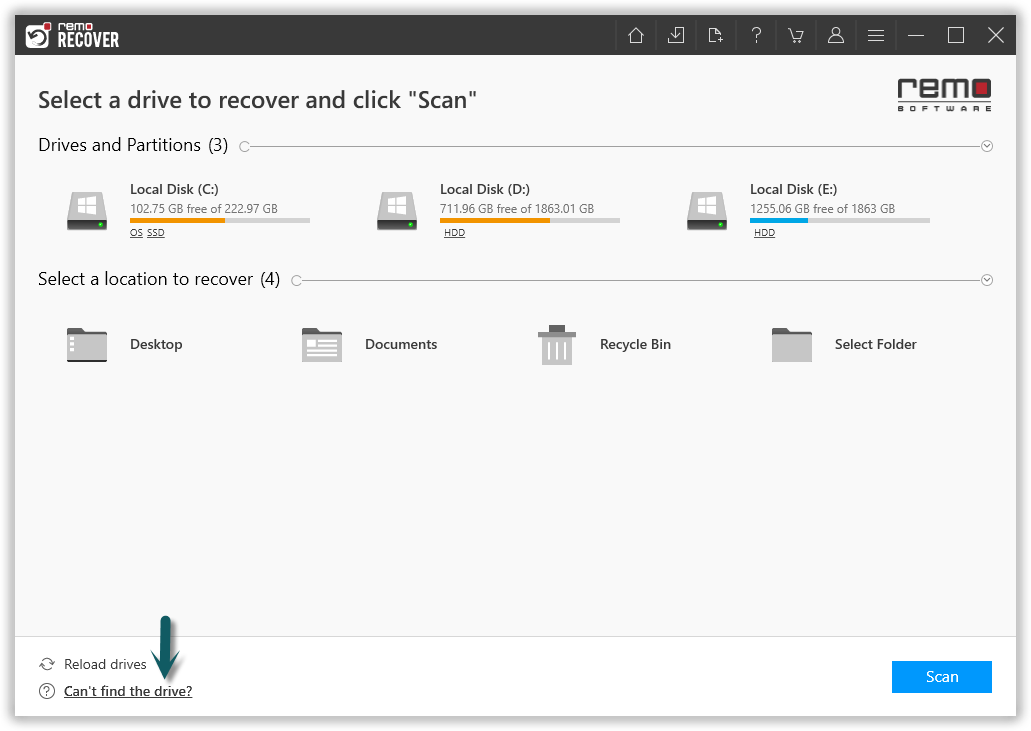 Figure 1: Recover Partitions/Drives
Step 5: The tool starts undeleting the music files from the selected drive storage.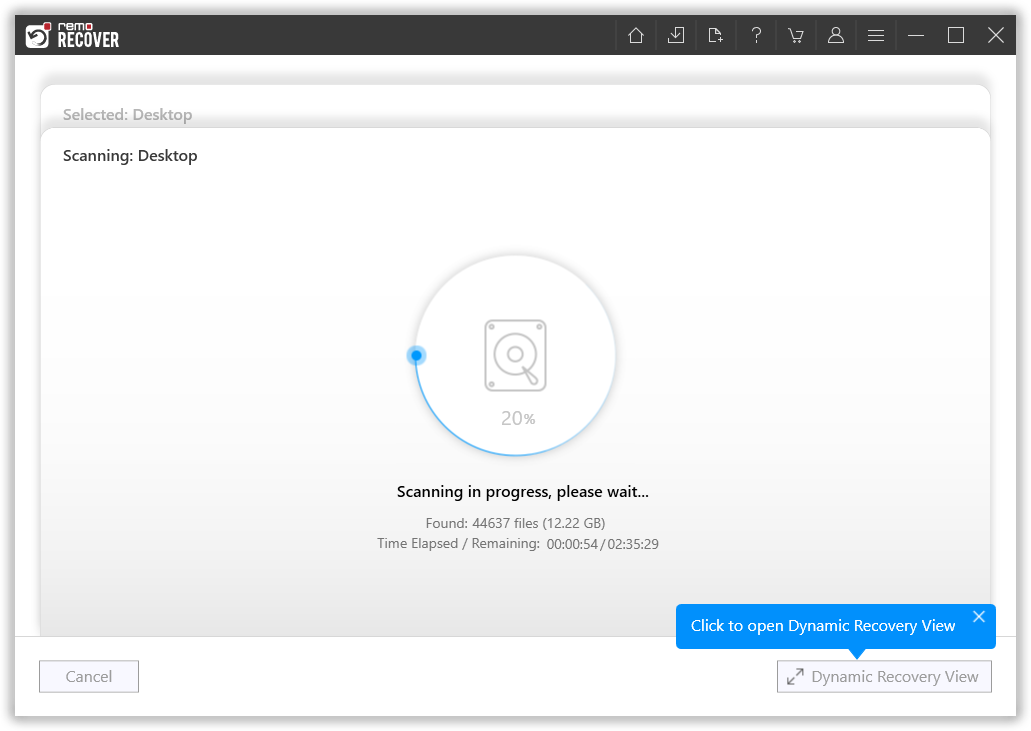 Figure 2: Scanning for Folders
Step 6: Preview the recovered music files and mark them for saving.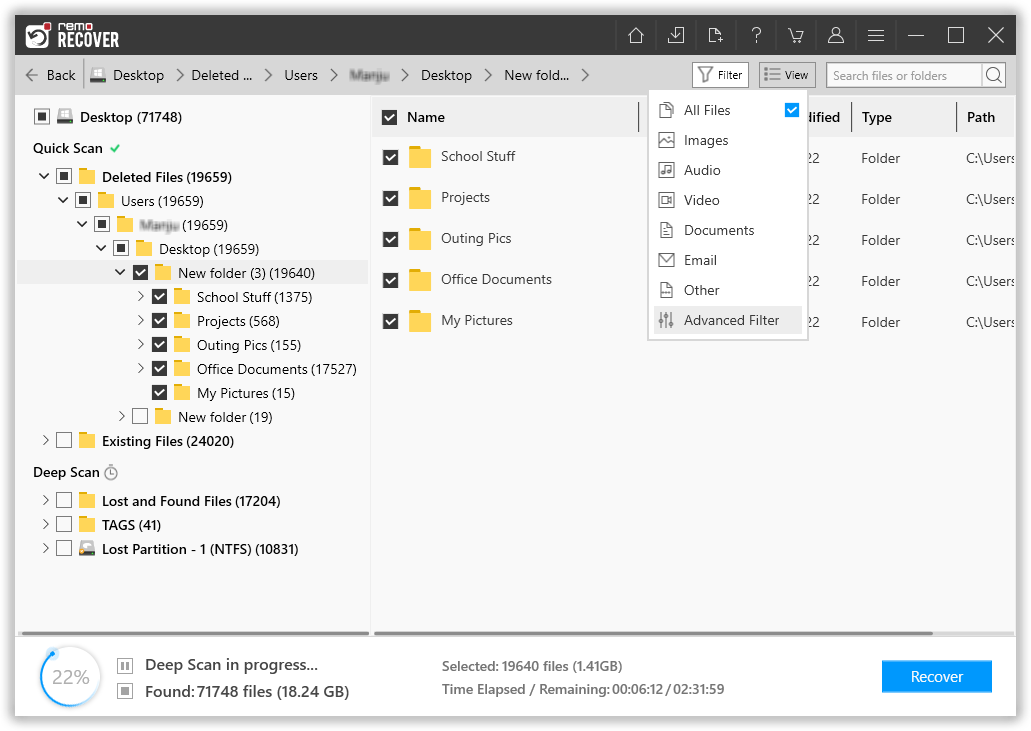 Figure 4: Recovered Folders
Step 7: Set a specific drive location to save the retrieved music files. Hit on the Save button.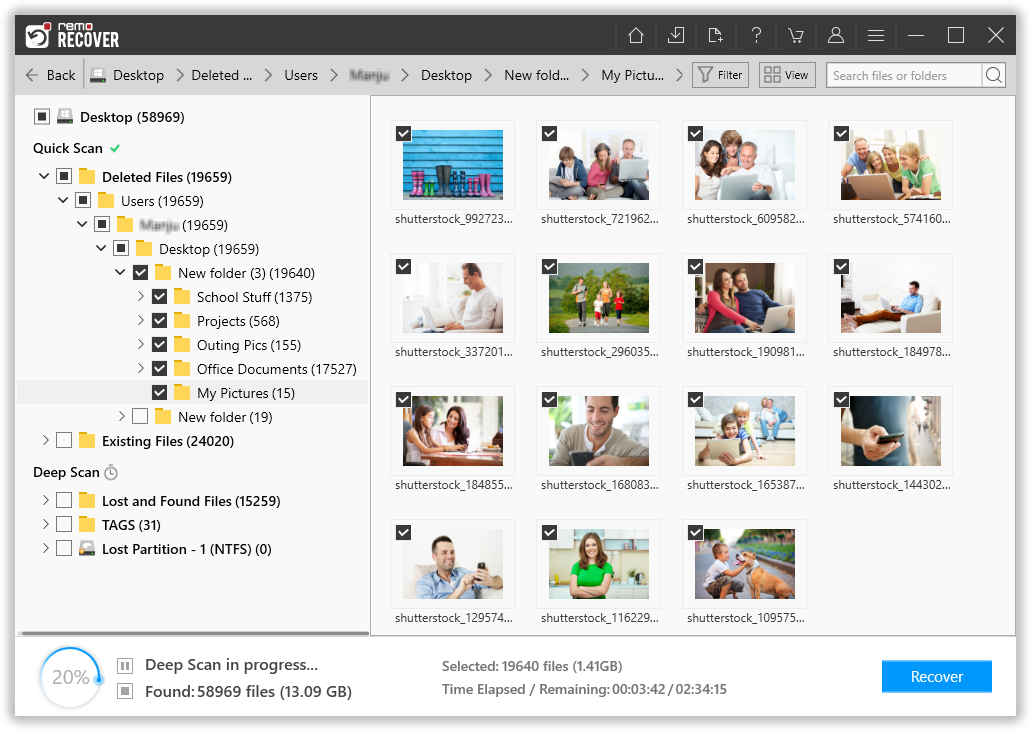 Figure 5: Save Recovered Folders