How to Recover Deleted Folder from Pen Drive?
Restores the folders deleted from pen drive after accidental deletion, format, virus infection, etc.
Supports recovery of over 300 types of files including videos, images, audio files, documents, HTML files, PDF, .apk files, and much more
Apart from pen drive, it also regains lost or deleted files from other storage devices like internal/external hard drives, memory cards, SSD, FireWire drives, etc.
Features an option to Preview the retrieved file items
Folders got deleted from the USB pen drive
Pen Drive is a portable storage device used to transfer data from one system to another. It can also be used to backup your essential files and folders as it has quite large storage capacity. But sometimes, you may get into trouble wherein some of your important folders get deleted from the removable Pen drive. Upon this, you may not possess a backup of those deleted folders.
How to undelete pen drive folders?
The files or folders deleted from a Pen drive on Windows or Mac computer will not be directed to the Recycle Bin/Mac Trash folder. So, without making use of any third-party tool you just can't retrieve folders from the Pen drive. To securely regain pen drive data you simply need to make use of the Folder Recovery software.
Folder Recovery tool to recover pen drive files/folders
Though files do not exist in the Recycle Bin folder or Trash after deletion, Folder Recovery program successfully regains deleted, lost, corrupt or formatted pen drive files using its unique recovery algorithms. It is a best and most recommended file and folder recovery tool to restore deleted folder from a USB pen drive.
This recovery application can be installed on any edition of Windows and Mac OSX. It can fetch files and folders from system drives, external HDD, SSD, FireWire drives, memory cards, etc. You can employ the Folder Recovery program to recover zipped files, images, audio, video, documents, emails, etc.
Folder Recovery program supports the restoration of folders lost or deleted due to the following reasons-
Unintended deletion and format
USB Pen drive corruption
Flash drive infected with the virus
Interrupted folder/file transfer operation
Improper ways of ejecting a pen drive
No matter whatever may be the reason for deletion of folders from Pen drive, you just make use of Folder Recovery Software to safely bring back pen drive files in their original format. Moreover, this recovery tool can also be used to recover files lost after system restore in an effectively.
Steps to restore deleted folders from Pen drive:
Step 1: Run the Folder Recovery application and connect the pen drive to it. Select "Recover Files" option from the screen.
Step 2: From the list of external drives, choose the pen drive. Proceed to click on the Scan button.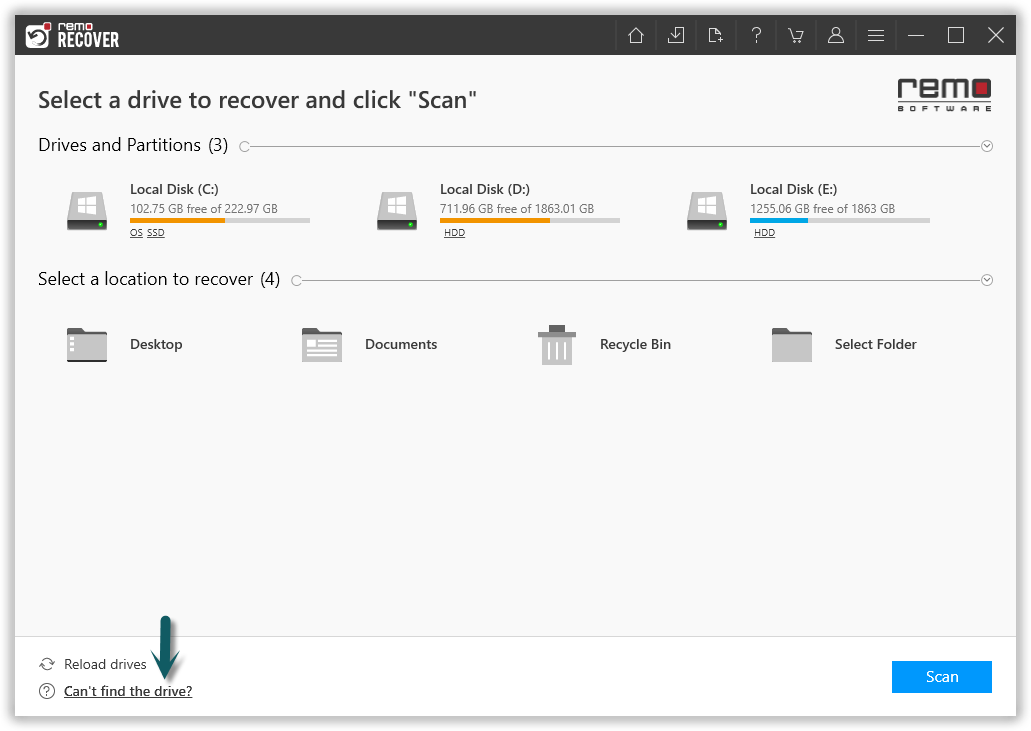 Figure 1: Recover Partitions/Drives
Step 3: The pen drive is now deep scanned for the files and folders that got deleted or lost.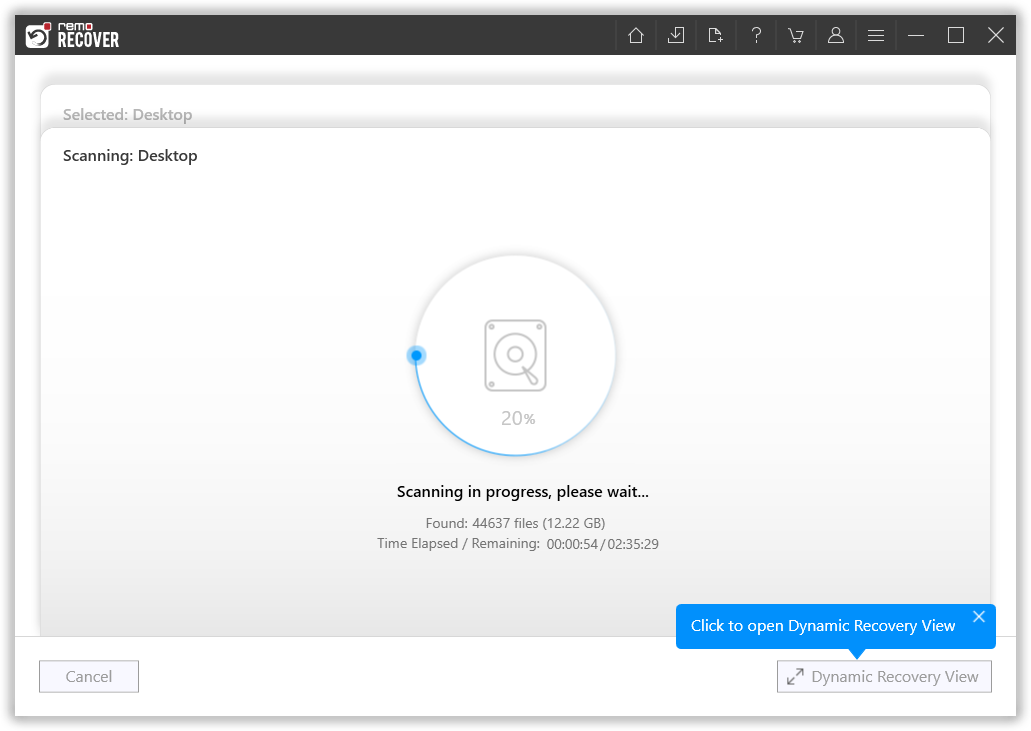 Figure 2: Scanning for Folders
Step 4: View the list of recovered folder items from the pen drive.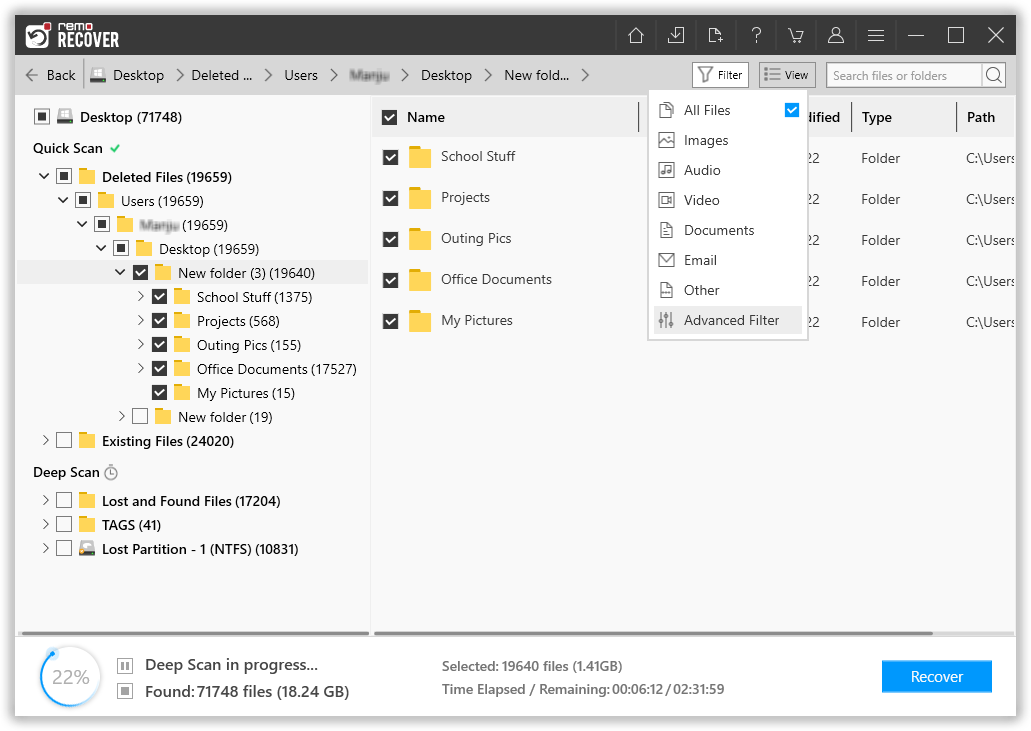 Figure 3: Recovered Folders
Step 5: Right-click on a particular file item that you would like to preview.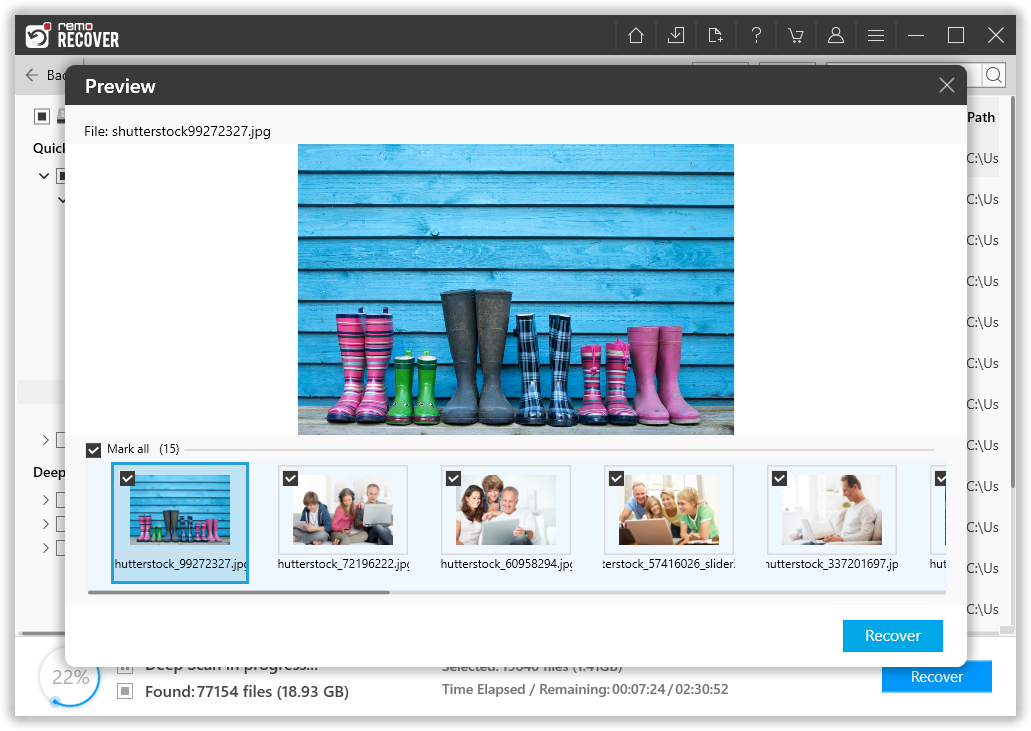 Figure 4: Preview Window
Step 6: Mention the target drive where you want to save the folders restored from the pen drive storage. Click on the Save button.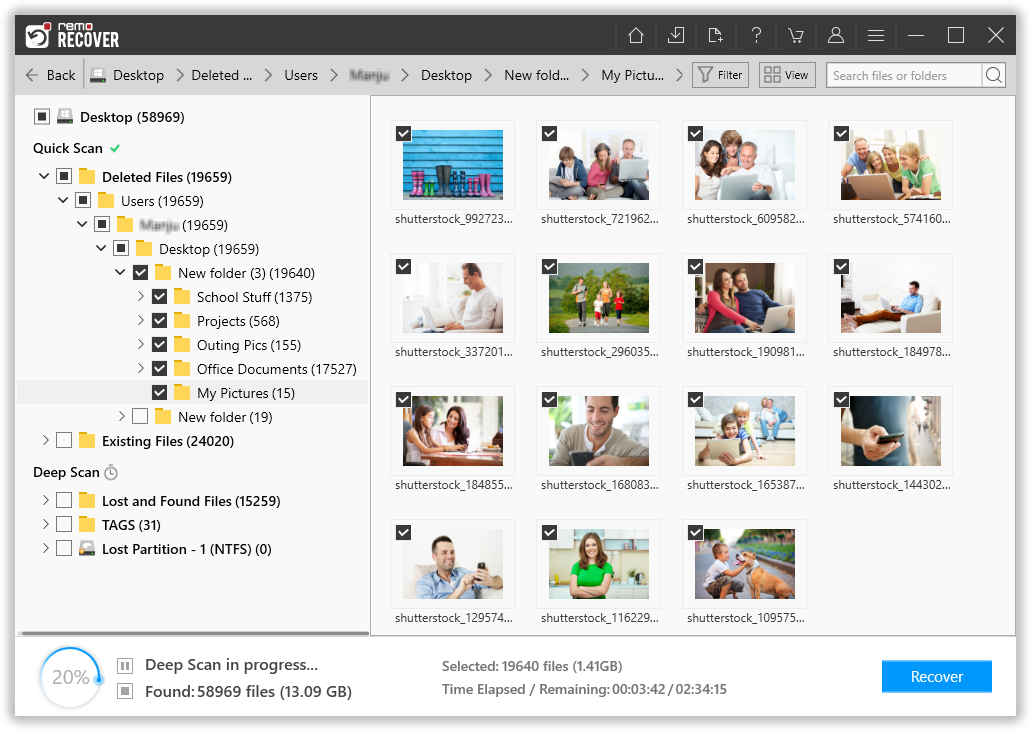 Figure 5: Save Recovered Folders