How to Recover Zipped Files?
Recovers deleted or lost Zipped folders containing videos, audio files, pictures, documents, and other files
Demo version quickly scans the corrupted, formatted, and deleted drive to recover the files
Provides a free preview of the recovered files before purchasing the software
The software supports all storage devices including SSD, memory cards, flash drives, HD drives, etc.
The ZIP files offer great convenience in storing a set of files and also send them in various ways. However, in many instances, users have encountered corruption, deletion, and loss of the compressed ZIP folders due to various reasons. A zip file might contain your most valuable documents, images, videos, audio, etc. Therefore losing vital ZIP files could prove very troublesome to you. However, if you possess a backup of the lost or deleted ZIP file then you can easily restore the file. If not, there is another simple way to achieve ZIP file recovery. Prior to looking into the solution to restore zipped files, let's discuss some of the common reasons that cause loss or deletion of the ZIP files.
External threats like malware, Trojans, viruses corrupt the zipped files
Interruptions occurred whilst transferring the zipped files will also result in loss of the files.
Unintended deletion via Shift-Delete
Emptied Recycle Bin folder containing the ZIP files
Incomplete ZIP file download due to connection issues
Well, you have here a tool called Folder Recovery to easily retrieve .zip files that got lost, corrupt, or deleted due to any of the reasons. Upon loss or deletion, the ZIP files still reside in some part of your storage system. So to get back zipped files, you need to avoid adding new files to your system. This is because once the lost or deleted file is overwritten by some new file then it will be difficult or impossible to restore zip files.
Restore Zipped files using the Folder Recovery program
Folder Recovery Software is the finest tool to perform restoration of zipped files on both Windows and Mac OSX. It uses the advanced algorithms to securely recover deleted folders and files in a quick set of steps. This application also helps you to recover large and encrypted zipped files. It enables you to recover lost or deleted files from various storage devices like the external hard drives, USB drives, SSD, FireWire drives, etc. Visit: https://www.folderrecovery.net/files-from-maxtor-external-hard-drive.html to know how to recover files from Maxtor external hard drive.
The program instantly recovers lost folders on Mac/Windows system and displays them in a preview window. A demo version of the tool is also available. You can this utility on any edition of Windows and Mac OSX and restore ZIP files and files of other file formats like images, video, documents, audio, etc.
Steps to recover Zipped files
Step 1: Download and install the Folder Recovery software on your computer. On the home screen select "Recover Files" option.
Step 2: Mention the drive location of the ZIP file and hit on the Scan button.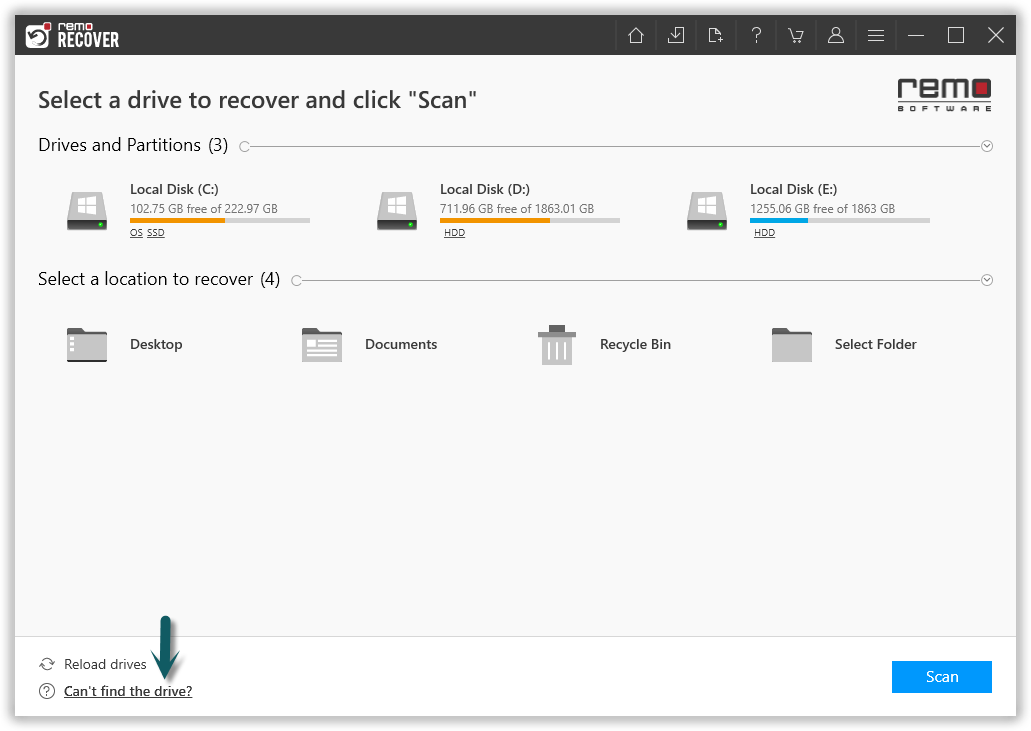 Figure 1: Recover Partitions/Drives
Step 3: The scan process gets initiated in the next phase as shown in Figure 2.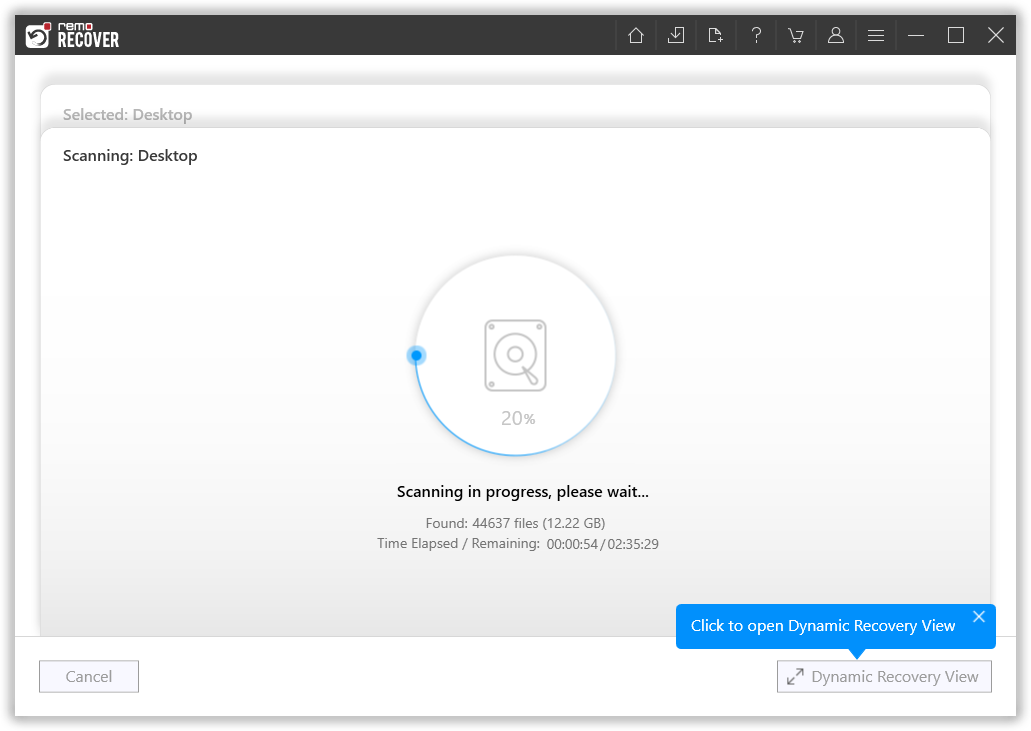 Figure 2: Scanning for Folders
Step 4: Restored ZIP files will be presented in File Type View and Data View. Mark the ZIP files that you wish to restore.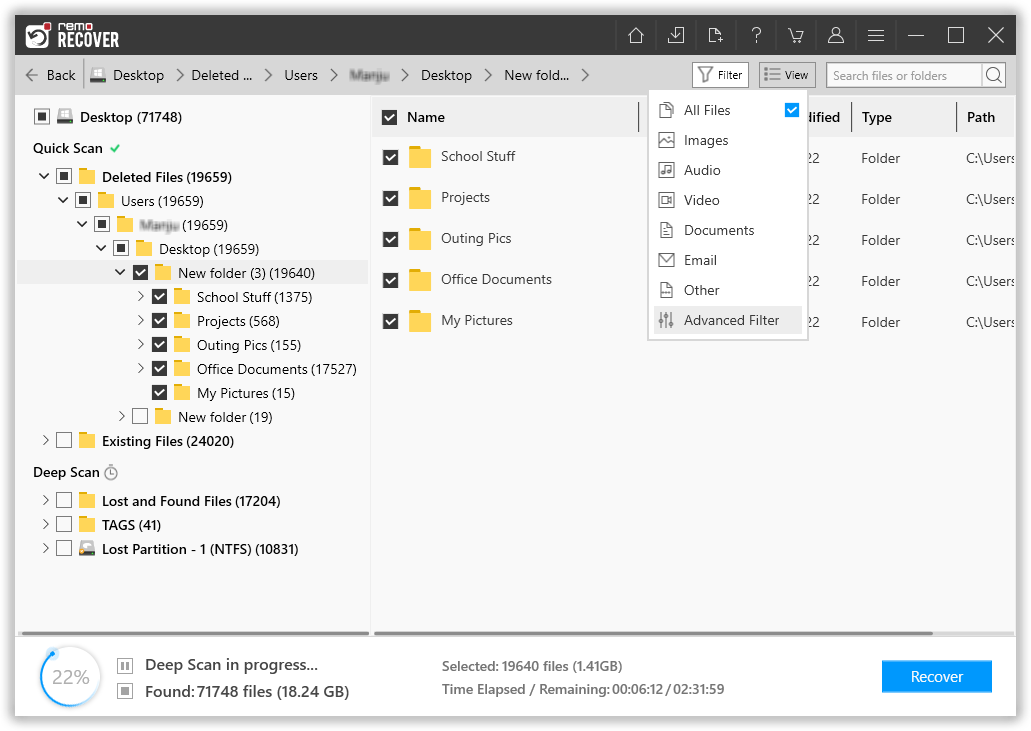 Figure 3: Recovered Folders
Step 5: Browse a drive location to save the Zipped file that is been retrieved by the software.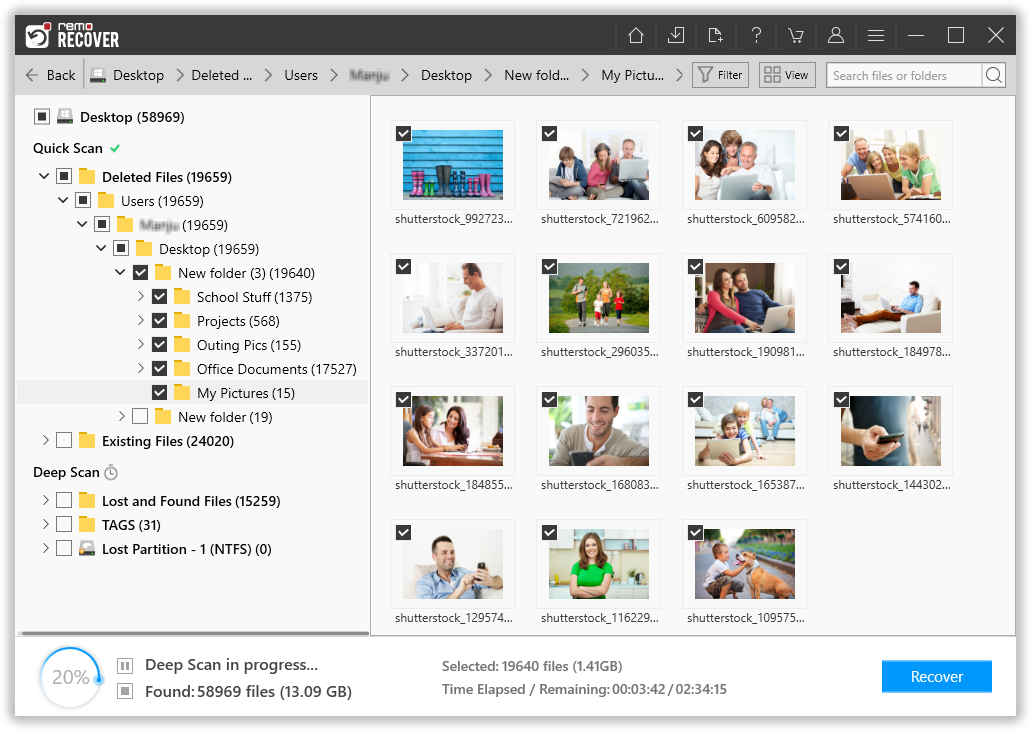 Figure 5: Save Recovered Folders