Restore Deleted Folders on Seagate Drive
Deleted folders from the Seagate drive
There are many instances of folder loss from the Seagate HDD drive, reported by several users. Your Seagate hard drive might contain a vast collect of documents, pictures, audio, video, databases, etc. that are of high importance. A number of factors could threaten the files/folders saved on the Seagate storage disk.
Major causes for folder deletion from external Seagate drive
Seagate drive corruption
Accidental format of the external hard drive
Influence of the virus on the drive folders
Drive errors and conflicts
Bad sector formations
There could be a few more reasons that lead to deletion or loss of Seagate folders. At such worst-case scenarios, your important data on the Seagate will be completely inaccessible. However, you can easily restore the Seagate folders if you have backed up the drive data prior to data loss. Well, if you failed to maintain a timely backup then here is a right solution for you.
Recover Seagate drive data using the Folder Recovery software
Folder Recovery is a prominent tool that can securely regain the data from the Seagate drives data that is lost due to various reasons. This application is highly capable of restoring the deleted folders along with its original file structure. It is built with powerful scan algorithms that deep scans the Seagate drive to fetch all the data.
Highlighting features of the Folder Recovery program
Steps to restore folders deleted from the Seagate hard drive
Step 1: Install the Folder Recovery Software on your PC.
Step 2: Connect the Seagate HDD to the system.
Step 3: Open the software and click on the Recover Files option.
Step 4: Locate the Seagate drive from the list of connected drives.
Step 5: To start the folder recovery from Seagate drive, hit on the Scan button.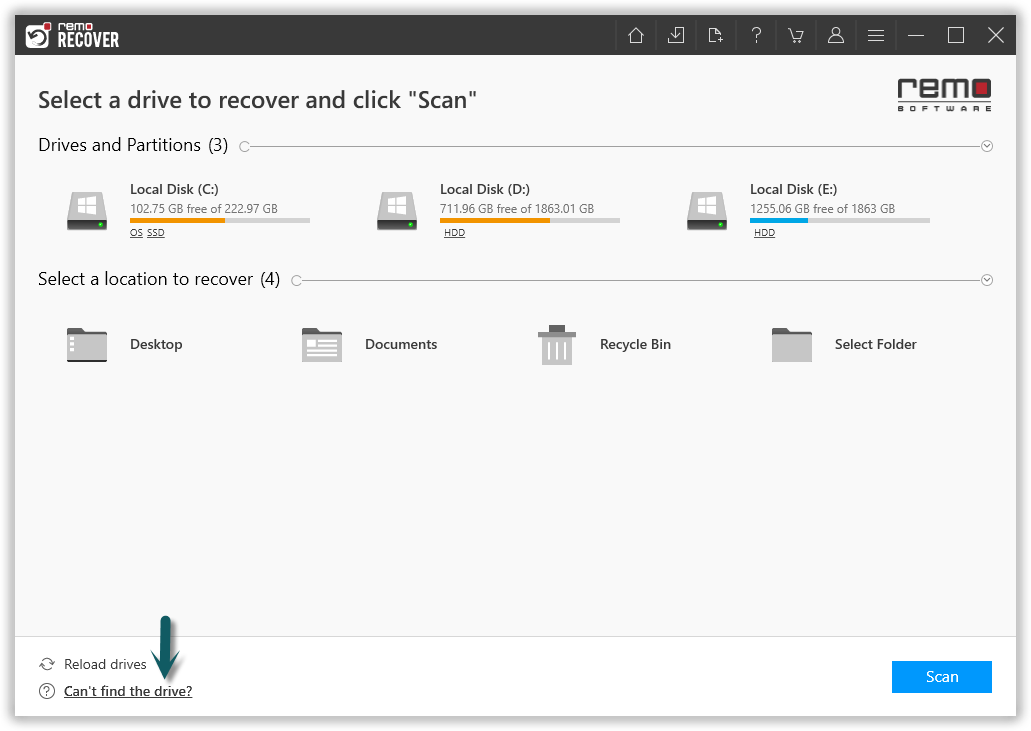 Figure 1: Recover Partitions/Drives
Step 6: The scanning process gets initiated.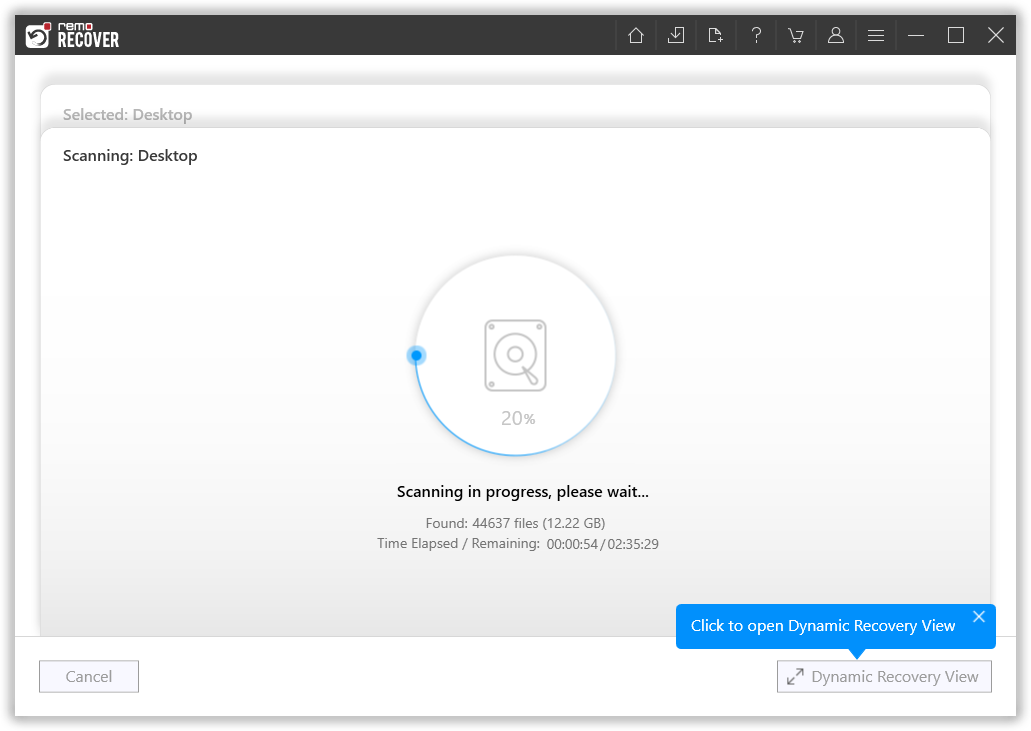 Figure 2: Scanning for Folders
Step 7: View the recovery results in File Type View or Data View.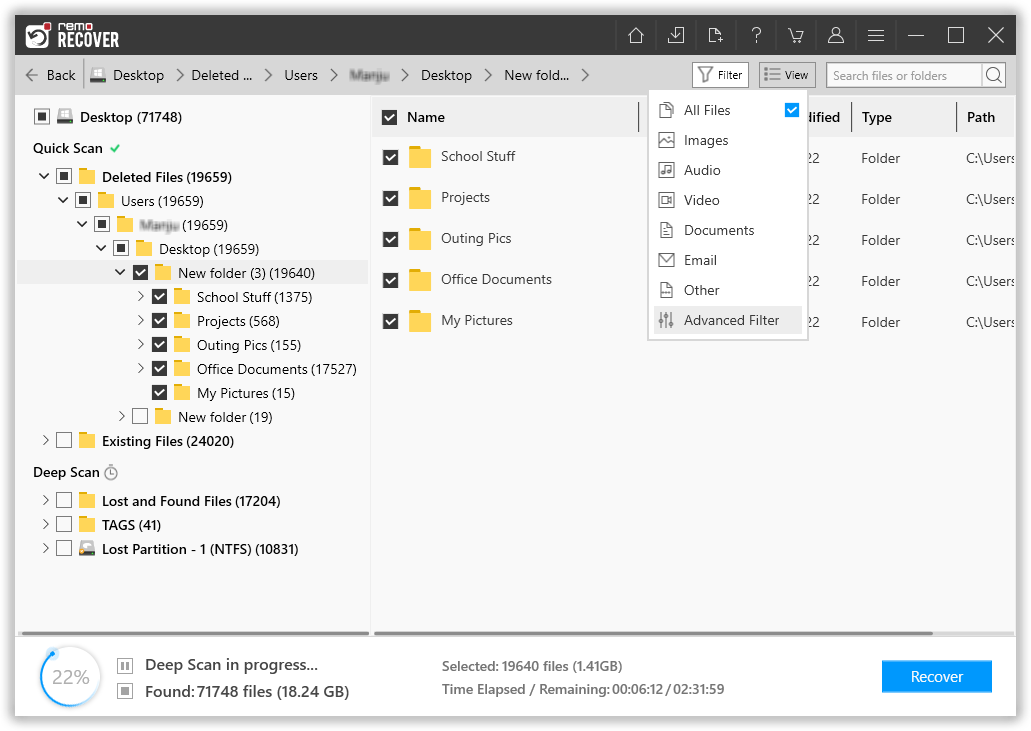 Figure 3: Recovered Folders
Step 8: Preview the folder items with a right-click.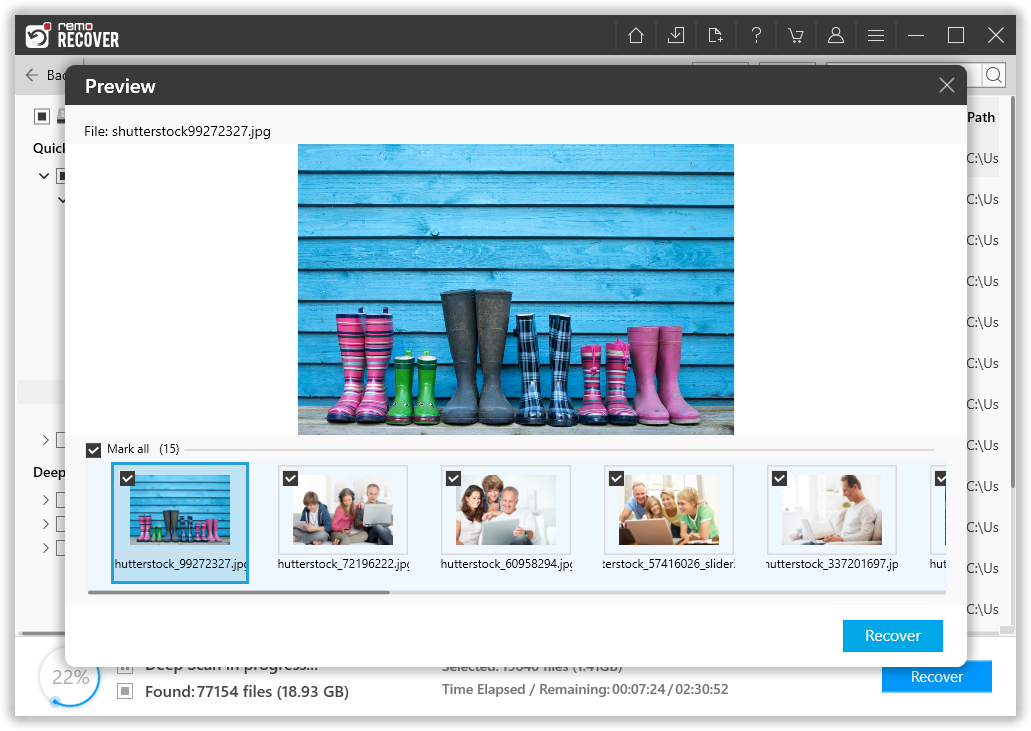 Figure 4: Preview Window
Step 9: Now browse the drive location to save the folders extracted from the Seagate drive. Tap on the Save button.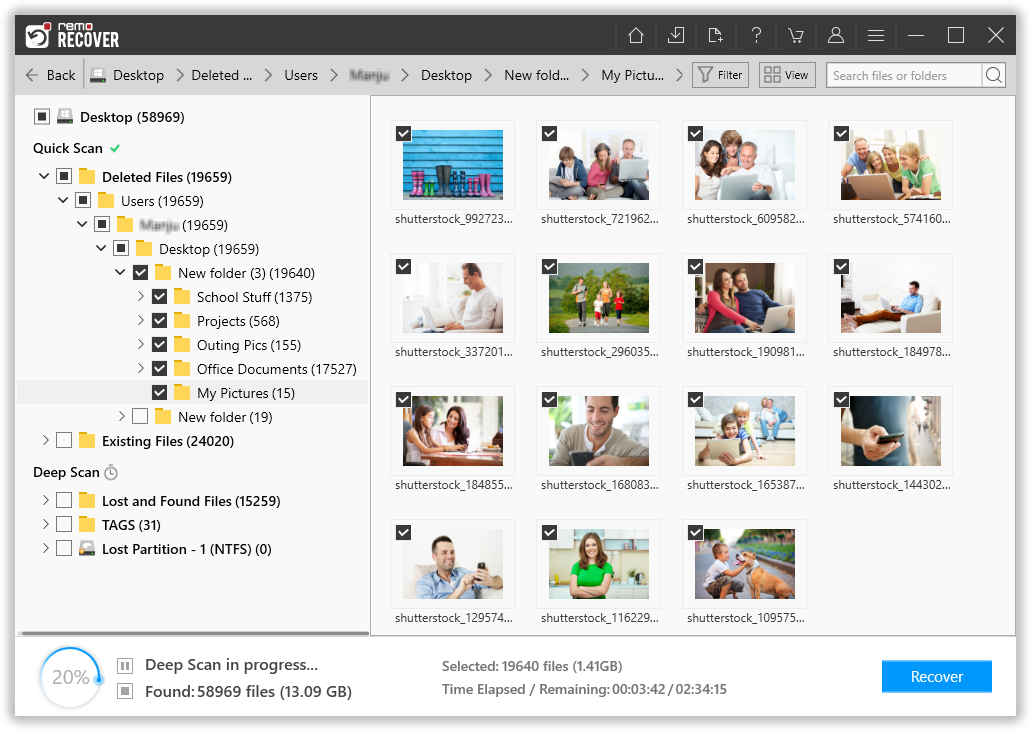 Figure 5: Save Recovered Folders
Know more: It is possible to get data back from a deleted Windows 10 partition using the Folder Recovery tool. refer this URL to get complete information- https://www.folderrecovery.net/recover-data-from-deleted-partition-windows-10.html